Celebrate in Style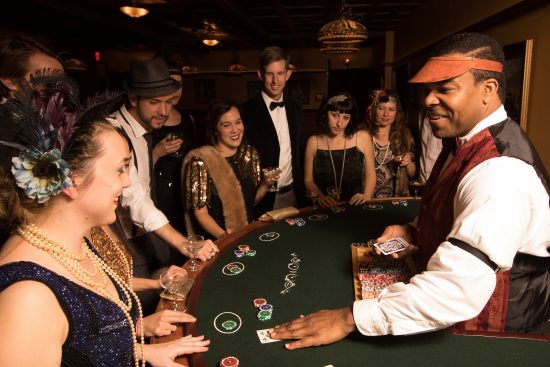 Looking for something fun to do in San Francisco for your next big outing? Celebrate your birthday, friend's bachelorette party, or group get together in style! Reserve a couple of booths and enjoy the Cabaret performance or head over to the Casino for a little gambling and mischief. Bump gums and sip top shelf hooch in our hidden bar within the Speakeasy, the Gas Lamp Lounge. Cut loose with the chorus girls and learn "The Charleston" when the Cabaret is transformed to a high octane gin-fueled romp of a dance party. And if it's the immersive theatre and character storylines you're after, head over to the main bar or one of our secret rooms where you can voyeuristically experience all the drama unfold. Just remember to speak easy in those rooms!
Celebration Packages
Our Celebration Packages offer a variety of fun and exciting additions to help make the night dazzling and unexpected. From photos to bubbles to chorus girls popping out of cakes! If there's a reason to celebrate then we've got just the thing to make the night hotsy-totsy!
Birthday Package - $150

Have your cake and eat it too with a birthday celebration you won't forget! Indulge in a decadent Sacripantina cake from San Francisco's legendary Stella Bakery and raise a glass for a toast with a bottle of champagne. Enjoy the casino games with a group of close friends and be delightfully surprised with a special birthday present from Sal.

1 Birthday cake

1 Bottle of Varichon & Clerc Brut Champagne

4 Stacks of casino chips

1 Gift from Sal

You'll be able select this package after you have added tickets to your cart.

BUY TICKETS

Bachelorette/Bachelor Package - $275

Before the knot is tied, hit the town and create some lasting memories with your closest friends. Enjoy the gaming tables with double stacks of casino chips and toast the guest of honor with a couple of bottles of champagne. You'll laugh and smile the night away as you have your picture taken at our Man in the Moon photo booth and watch the Cabaret show in a reserved VIP booth. It will be a night to remember!

2 Bottles of Varichon & Clerc Brut Champagne

5 Double stacks of casino chips

1 VIP Booth reservation for one Cabaret show

1 Man in the Moon photo

You'll be able select this package after you have added tickets to your cart.

BUY TICKETS

High Roller Package - $1,000

A custom crafted experience just for you and your special guests! Past experiences include the planning of a bank heist, a scavenger hunt filled with puzzles, a guest singing a song of their choice on the Cabaret stage accompanied by our band, and a rival gangster scuffle ending with a wedding proposal! Our creative team will personally assist in making your milestone celebration magical and unforgettable!

This package is only offered once per performance.

You'll be able select this package after you have added tickets to your cart.

BUY TICKETS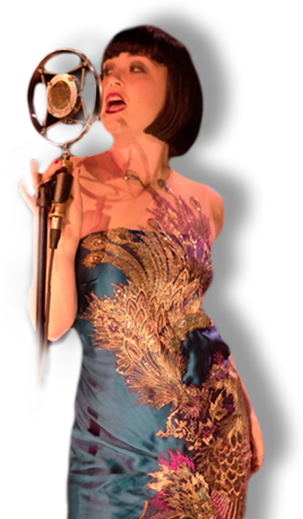 "SF Speakeasy was fantastic. Had husband's 60th Birthday party there and we were totally Immersed in the 1920's. "
"We had a blast. Thank you for making my husband's birthday fabulous and memorable. We recommend this spot to all those looking for something fun and out of the box to do in the city."
"This was the most memorable and fun things I've ever done with my friends."
"Celebrated my birthday in 1920s style at the Speakeasy SF. I really enjoyed this unique, immersive experience especially since I love dressing up and getting into character."
"It doesn't matter if you are on a first date, rekindling the romance in a stale relationship, celebrating an event, or just going out with friends, this is a Five-Star all-around experience."
"Perfect for birthdays or friends in town. Very interactive. Loved it. "
"My husband surprised me with this (as best as he could, since I had to get a costume and get dressed up) for my 50th Birthday. It was OUTSTANDING! "
"I noticed the big groups seemed to have an especially raucous evening, so I would recommend it if you have guests from out of town, or want to do something special for a birthday."
"Wonderful experience. Came here for a friend's birthday not knowing what to expect. They do an AMAZING job."
Questions About Group Experiences