What is Immersive Theatre?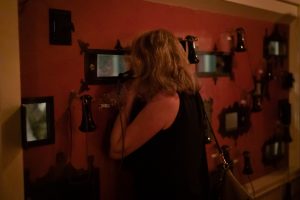 In a traditional theatre experience you buy a ticket, sit in a seat, and watch what happens on the stage. A "fourth wall" exists between the actors on stage and the audience in their seats – this does not exist in immersive theatre! With an immersive production, you are completely surrounded by the action of the play. The lines of reality and fiction are blurred.
Specifically for The Speakeasy, we have gone to great lengths to hide technology and recreate the experience of living in the 1920s. Patrons turn off and seal their cell phones in pouches, which stay on their person.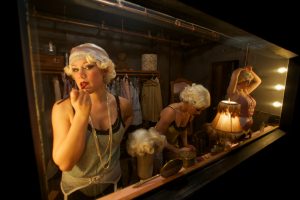 They set up bar tabs ahead of time (since credit cards did not exist), and all of our prices are listed in cents instead of dollars, to reflect inflation. We stay in the world of the play even when speaking to guests to maintain the elaborate illusion.
We want our audience to feel like they are stepping back in time and being transported to an actual 1920s speakeasy.
QUESTIONS ABOUT IMMERSIVE EXPERIENCES